For Patients of Dr. Michael Teixido, MD
Other Links
BPPV Visualization with a 3D Model for Study and Teaching BPPVViewer.com
Association of Migraine Disorders

 

http://www.migrainedisorders.org/
For detailed, easily understood information on the mechanism and pathology of hearing as far as is currently understood please visit Promenade 'Round the Cochlea. This site contains material far beyond the needs of most patients but is essential reading for Otolaryngologists. It is full of helpful illustrations and clear images from light microscopy and electron microscopy that any viewer will find both beautiful and inspiring.
Additional clear information about Dizziness and Balance disorders as well as a directory of physicians who have special interest and expertise in Dizziness and Balance disorders can be found at the website of

 

The Vestibular Disorders Association

 

(VEDA).
For a complete description Delaware's hearing loss resources, support groups, lipreading instruction, and other programs go to:

 

Hearing Loss Association of Delaware.
For more information about migraine and vertigo, go to this site:

 

http://www.mvertigo.org. You will find a good selection of peer-reviewed articles to enhance your knowledge. There is also a bulletin board for patients like you to discuss your condition.
Magnesium seems to be an effective but less mainstream treatment for migraine. For more information about magnesium and migraine, go to:

 

http://www.mgwater.com/prev1801.shtml.
https://iwantmybabytohear.com/ is an excellent resource for parents of infants and children with hearing loss that addresses medical treatment and education issues.
PDF files requires Acrobat Reader.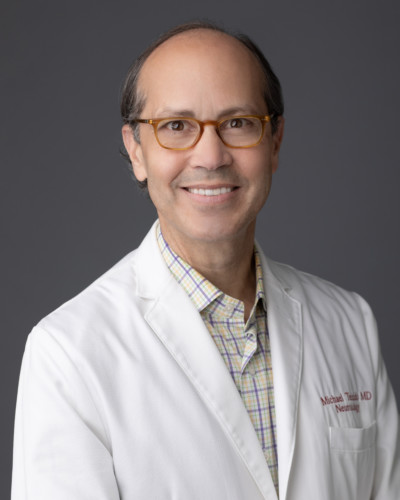 Information Provided by Dr. Michael Teixido, MD
Dr. Teixido is a board certified Otolaryngologist and Otologist/Neurotologist, with a special interest in medical and surgical conditions that affect hearing and balance. He is actively pursuing his goals of advancing the study and understanding of problems involving hearing and balance as a result of hereditary hearing conditions in his own family.  View Dr. Teixido's Full Bio
Dr Teixido has developed video teaching materials that have been used by patients, students and physicians. Browse his YouTube channel