Ear, Nose & Throat
Physicians
View Staff by Department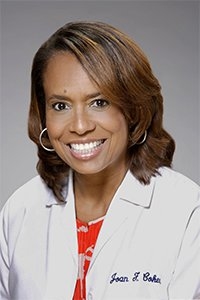 Dr. Joan Coker, MD
Dr. Coker is a Board Certified Otolaryngologist, having graduated from the Medical College of Ohio, and completing her residency in Otolaryngology at the King / Drew Medical Center in Los Angeles. She then attended Stanford University where she completed a fellowship in the surgical management of obstructive sleep apnea under the guidance of Dr. Nelson Powell, Robert Riley and Richard Goode. Dr. Coker holds membership in the Medical Society of Delaware, The American Academy of Otolaryngology, and is a fellow of the American College of Surgeons. She enjoys mentoring students, and currently serves as Board President of The Kuumba Academy Charter School in Wilmington, Delaware.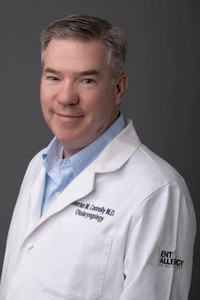 Dr. Kieran Connolly, MD
Dr. Kieran Connolly is a board certified Otolaryngologist who has been in practice in Delaware since 2001. He sees patients for general ear, nose and throat complaints, but has a special interest in voice disorders. He is a graduate of Jefferson Medical College, and completed his residency at Wake Forest University – Baptist Medical Center. He is a member of the Alpha Omega Alpha and Hobart Amory Hare medical honor societies. Dr. Connolly is also a member of the Medical society of Delaware, and is the current section chief of the Christiana Care Health System. He is a Delaware native and lives locally with his wife and three children.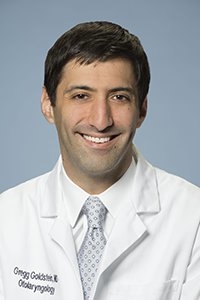 Dr. Gregg Goldstein, MD
Dr. Gregg Goldstein is a fellowship trained Sinus and Endoscopic Skull Base Surgeon and board certified Otolaryngologist. After graduating from Princeton University and Jefferson Medical College, he completed his residency in Otolaryngology – Head and Neck Surgery at Mount Sinai Medical Center in New York City where he served as chief resident. He then completed a Rhinology and Skull Base fellowship at the Hospital of the University of Pennsylvania, serving as clinical instructor. Dr. Goldstein practices with a focus on state of the art and minimally invasive treatments for complex inflammatory disorders, chronic sinusitis and tumors of the cranial base and of the sinonasal tract. He has presented at the national and local level and has published numerous articles and chapters in Otolaryngology literature.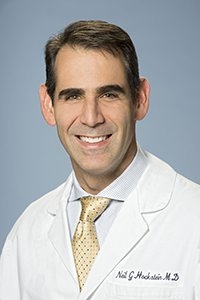 Dr. Neil Hockstein, MD
As a board certified Otolaryngologist- Head and Neck Surgeon, Dr. Hockstein cares for patients with diseases of the ears, nose, and throat with particular focus on surgery of the head and neck and the treatment of nasal and sinus disorders. Dr. Hockstein received his undergraduate degree from Johns Hopkins University and went on to graduate with honors from Jefferson Medical College where he was also elected to the Alpha Omega Alpha Medical Honor Society and the Hobart Amory Hare Medical Society. He then completed residency at the University of Pennsylvania where he served as chief resident. Dr. Hockstein is a previous winner of the residency research prize and the Philadelphia College of Physicians Research Prize. He has published over 35 articles in peer-reviewed medical journals and numerous book chapters and has lectured across the country on the treatment of sinus disease and head and neck cancer.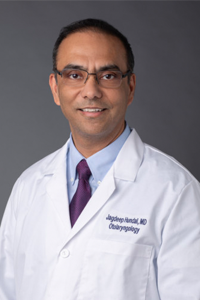 Dr. Jagdeep Hundal, MD
Dr. Jagdeep S Hundal is a Board-Certified Otolaryngologist who has been practicing in Tristate area since 2008. He completed his residency at Yale University in 2008 and then moved to the area to be closer to his family. During his stay at Yale University School of Medicine he was recipient of OHSE Research award for 3 consecutive years and submitted numerous publications and was co-author on several book chapters. After moving to Delaware, Dr. Hundal worked at Union Hospital for about 5 years. He subsequently joined Cooper Hospital, as an assistant professor at Cooper Medical School and gained more experience in an academic setting before moving back to Delaware and starting his own private practice, First State ENT.
He practices general otolaryngology with an interest in thyroid, parathyroid disorders, sinus and allergy disorders, and obstructive sleep apnea. He has a passion for learning and improving and is the first physician in Delaware to start Hypoglossal Nerve (Inspire) implants for sleep apnea patients, intolerant to CPAP. He is known for his compassion and dedication and strives to deliver the best care to his patients. He currently resides in Bear, Delaware with his family.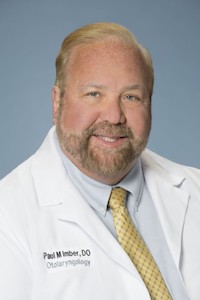 Dr. Paul Imber, DO
Dr. Paul Imber has been privileged to practice Ear, Nose and Throat and Head and Neck Surgery in New Castle County, Delaware since July, 1982. He is a board certified Otolaryngologist who received his bachelor's degree from Saint Joseph's College, and his D.O. from the Philadelphia College of Osteopathic Medicine. Dr. Imber approaches his patients with a warm, caring manner. He tries to listen to his patients, and sees most encounters as an opportunity to teach and educate. Dr. Imber is Vice- Chair of the Department of ENT at the Philadelphia College of Osteopathic Medicine. He lectures several times a year to the students. Dr. Imber has been active in the medical community both locally and nationally. He is past Section Chief of Otolaryngology of the Christiana Care Healthcare System, and is President of the Delaware Academy of Otolaryngology. He believes it is important to take a leadership role, and visits Washington, DC several times a year for legislative education and interaction. Dr. Imber lives in Chadds Ford, PA with his wife. They have three grown children, and many pets. They enjoy the Jersey shore for relaxation.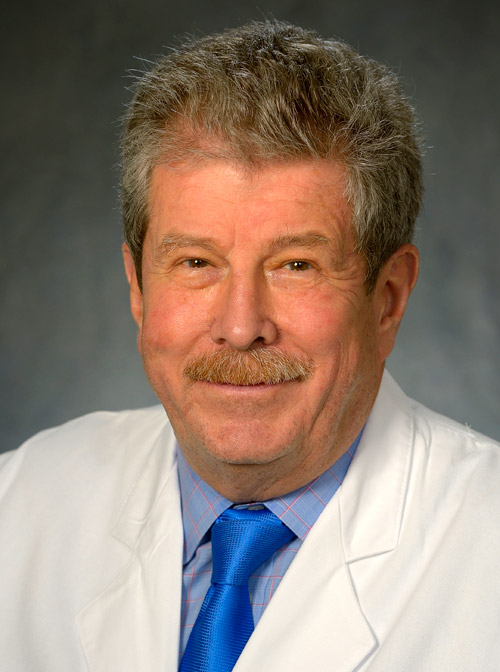 Dr. David Kennedy, MD
David W. Kennedy, M.D.,is best known for his work in pioneering endoscopic sinus surgery and minimally invasive endoscopic skull base surgery. He has served as Chair of the Department of Otorhinolaryngology-Head and Neck Surgery and Vice Dean at the University of Pennsylvania where he also continues clinical practice as a Professor. A Past President of the American Academy of Otolaryngology-Head and Neck Surgery, the American Rhinologic Society, the International Rhinologic Society and the ISIAN, he helped to establish the subspecialty by developing the first fellowship in rhinology and holding the first courses in endoscopic sinus surgery internationally. Dr.Kennedy has been elected to National Academy of Medicine for his contributions to the medical field. He is a prior recipient of the AAO-HNS Board of Governors Practitioner Excellence Award and was awarded the 2010 National Physician of the Year for Clinical Excellence by Castle Connolly, Publishers of America's Top Doctors. He was also designated by the American College of Surgeons as one of the 100 most influential surgeons of the 20th Century. He has published approximately 250 articles and chapters and received a number of international awards for his contributions.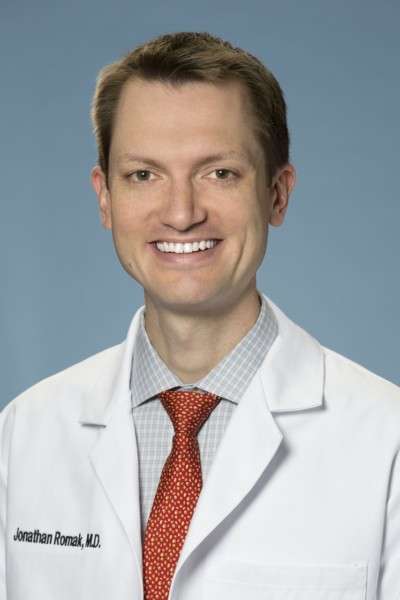 Dr. Jonathan Romak, MD
Dr. Jonathan Romak is a board certified Otolaryngologist and fellowship trained Laryngologist. After graduating from Colby College and the University of Connecticut School of Medicine, he completed residency in Otolaryngology – Head and Neck Surgery at Mayo Clinic in Rochester, Minnesota, where he served as Chief Resident and Clinical Instructor. He then completed fellowship in Laryngology and Care of the Professional Voice at The American Institute for Voice and Ear Research in collaboration with Drexel University College of Medicine under the direction of Dr. Robert Sataloff. Dr. Romak has lectured at national and international meetings and published numerous articles and book chapters in the otolaryngology, laryngology, and singing literature.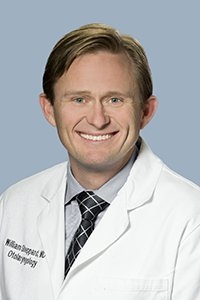 Dr. William Sheppard, MD
Dr. Sheppard has been practicing in Wilmington, DE since 2002. He is a board certified Otolaryngologist/ Head and Neck Surgeon and a Fellow of the American Academy of Otolaryngic Allergy. His practice includes the medical and surgical management of ear, nose, and throat disorders of pediatric and adult patients.
Originally from South Carolina, he graduated magna cum laude from Clemson University in 1993. He then graduated with honors from the Medical University of South Carolina in 1997. While at MUSC, he was awarded membership into the Alpha Omega Alpha medical honor society, served as President of the Honor Council, and was elected class President during his 3rd and 4th years. In 2002, Dr. Sheppard completed his residency at SUNY- Upstate Medical University in Syracuse, New York. There, he was named Surgical Intern of the Year, served as Chief Resident and published research on Meniere's disease.
Dr. Sheppard has privileges at Christiana Care Health Systems and St. Francis Hospital. He provides lectures on a range of ENT topics to practicing physicians, residents, medical students, and the general public. He feels fortunate to practice in this medical community and be part of ENT and Allergy of Delaware.
Dr. Sheppard enjoys living in Wilmington with his wife, their three sons, two dogs, some fish, and a reptile.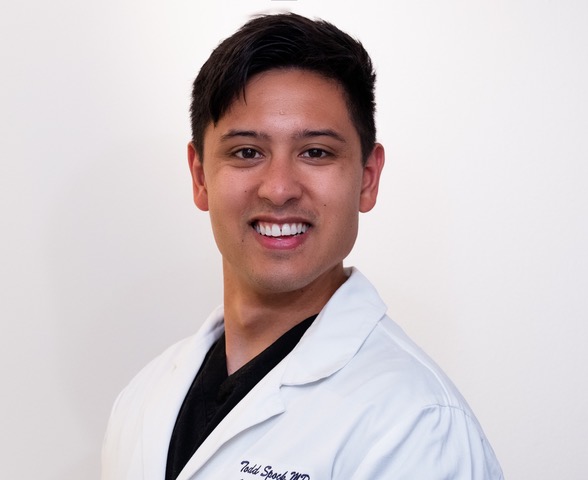 Dr. Todd Spock, MD
Dr. Todd Spock is a board-certified Otolaryngology-Head and Neck Surgeon and a fellowship-trained Sinus and Endoscopic Skull Base Surgeon. He completed his undergraduate studies at Johns Hopkins University, where he graduated with Honors. Dr. Spock completed his residency at the Yale University School of Medicine, where he was awarded the House Staff Teaching Award for his outstanding dedication to the education of residents and medical students. He then obtained subspecialty fellowship training in Rhinology and Anterior Skull Base Surgery at Mount Sinai Hospital. After completion of his fellowship, he served as Assistant Professor at Mount Sinai School of Medicine and Regional Director of Otolaryngology at Elmhurst Hospital in New York City.
His research publications, book chapters, and national lectures have focused on methods of improving patient outcomes after endoscopic sinus and skull base surgeries. Dr. Spock strives to understand the unique needs of each patient and design a treatment plan tailored to achieve the best possible outcome. In his free time, he enjoys swimming, cooking, and travelling with his family.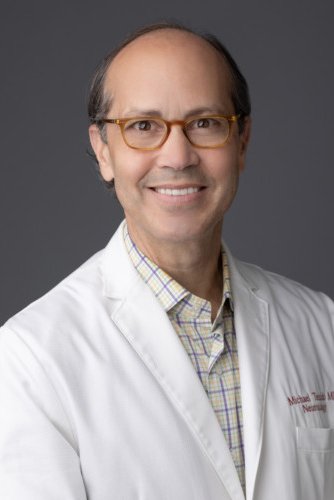 Dr. Michael Teixido, MD
Michael Teixido is an otolaryngologist with a special interest in medical and surgical conditions that affect hearing and balance. He was born in Wilmington, Delaware and developed an interest in ear surgery because of a hereditary hearing condition in his family. He actively pursues his goals to advance the study and understanding of problems involving hearing, balance and general otolaryngology through his participation in many national professional organizations and through frequent lectures to his professional colleagues and the public. In collaboration with the Delaware Biotechnical Institute Dr. Teixido has created unique 3D materials for teaching anatomy, surgery, and pathophysiology. Dr Teixido has taken a leadership role in Otolaryngology in education on migraine, and in BPPV, and has established teaching tools and foundations to improve patient care. He also has an interest and active participation in education policy as relates to the education of children with hearing loss.
Dr. Teixido has an active neurotologic practice. He is the director of the Delaware Otologic Medicine and Surgery Fellowship, director of the Balance and Mobility center of Christiana Care, and co-director of the Pediatric Cochlear Implant and Auditory Rehabilitation Program of the Nemours duPont Hospital for Children. He teaches residents in otolaryngology regularly at Thomas Jefferson, University of Pennsylvania and Philadelphia College of Osteopathic Medicine.
FOULKSTONE
PLAZA
---
General ENT Services
Allergy
Audiology/Hearing Aids
---
MIDDLETOWN
CROSSING
---
General ENT Services
Allergy
Audiology/Hearing Aids
---
NEWARK- IRON HILL
CORPORATE CENTER
---
General ENT Services
Allergy
Audiology/Hearing Aids