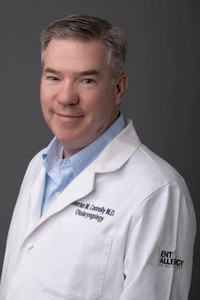 Kieran Connolly, MD is a board-certified Otolaryngologist and Head and Neck Surgeon. Dr. Connolly has earned Top Doctor recognition in Philadelphia Magazine for five years consecutively (2019-2023). He has also received Top Doctor recognition in Delaware Today seven times.
Dr. Connolly spent much of his childhood in Wilmington, Delaware, but also lived in the Philippines and Japan. He has been in practice in Delaware for 22 years. He received his undergraduate degree from the University of Delaware. He went on to receive his medical education at Jefferson Medical College. He completed his residency at Wake Forest University – Baptist Medical Center, where he also served as chief resident. He is a member of the Alpha Omega Alpha and Hobart Armory Hare medical honor societies.
He is one of the founding members of ENT and Allergy of Delaware where he had a leadership role since its inception. Dr. Connolly served as the Chief of the Section of Otolaryngology and Head and Neck Surgery at Christiana Care Health System from 2016 until 2023. He is also on the Board of Directors of Delaware Outpatient Center for Surgery. He is an attending physician at Christiana Care and St. Francis Hospital in Wilmington, Delaware.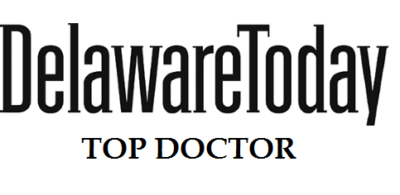 Locations
Newark- Iron Hill Corporate Center