Managing Headaches Without Medicine
Sandra had suffered with headaches for years just like her mother and two sisters. She knew she had to do something about them because her headaches had gotten worse and were interfering with her work and her ability to care for her 2 young children. She did not want to start taking medications though because she had always been sensitive to medicines and could see the side effects her family members were having.
She consulted Dr. Michael Teixido, Delaware's leading hearing and balance specialist, and Mark Landis NP, who have partnered to treat headache patients, and was happy to learn there are many sound treatments for migraine that require no prescription medications. She was asked to become familiar with different kinds of migraine triggers and to keep a diary of her headaches. When she returned eight weeks later, she was not surprised to discover that many of her headaches occurred on days she did not sleep long enough but was surprised to find her headaches often occurred after eating certain foods. She had included bananas, yogurt and peanut butter into her diet as a part of her health initiative but found instead that they were giving her headaches. Other headaches occurred with weather changes. Mark Landis NP suggested that Sandra avoid her food triggers and become careful of her sleep schedule and her headaches were reduced to only a few per month. Her remaining headaches were associated with changes in the weather and were milder than before, were easily tolerated and did not interfere with her activities.
"Sandra's experience is typical" explains Dr Teixido. "Most migraineurs can experience tremendous improvements simply by identifying and avoiding triggers: it's the ABC's of headache therapy. Doctors are often too busy to effectively educate their patients about migraine.  Under such pressure, patients are often sent away with medications, but no real understanding of their problem.  This is particularly unfortunate because often even severely affected migraineurs can be treated without any medication at all."
"Although there are hundreds of potential migraine triggers, we find that for a given patient four or five triggers are responsible for most of the headaches. The challenge is to find them, which can be difficult if headaches are nearly daily. That is where preventive agents are helpful.  If headache frequency can be reduced, we can ask ourselves when a headache occurs; 'what has happened in the last 24 to 48 hours that might have triggered this?' To help patients learn about their problem and to effectively participate in their care I have partnered with Mark Landis NP." says Teixido.
"I am surprised how infrequently complementary treatments are used in headache patients." explains Mark. "There is good evidence of effectiveness of some vitamins and minerals in migraine treatment that is as good as medical therapy. Herbal remedies are also often overlooked and can be very effective in some patients although doses can be difficult to determine. Considerable trial and error are often necessary because the mechanism of headache may be different in migraineurs. What works for one person doesn't necessarily work for another."
"Of course, treatment of triggers as opposed to avoidance of triggers also works. A patient who frequently has headaches with stress may benefit from biofeedback to learn relaxation. Another with recurring neck problems that trigger headaches may benefit from physical therapy or chiropractic care. In some patients, allergy is the problem that puts them over their migraine threshold. TMJ problems can also trigger headaches and can be treated. We believe that treatment should be individualized, and patients should be involved in their own care," states Mark Landis NP.  "Fortunately, the hard work usually pays off. We feel as gratified as the patients we treat who have learned to effectively manage their lifelong problems. It is especially satisfying to treat the friends and family members our patients send to us for help."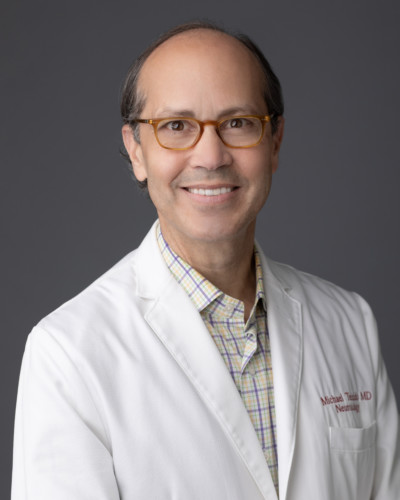 Information Provided by Dr. Michael Teixido, MD
Dr. Teixido is a board certified Otolaryngologist and Otologist/Neurotologist, with a special interest in medical and surgical conditions that affect hearing and balance. He is actively pursuing his goals of advancing the study and understanding of problems involving hearing and balance as a result of hereditary hearing conditions in his own family.  View Dr. Teixido's Full Bio
Dr Teixido has developed video teaching materials that have been used by patients, students and physicians. Browse his YouTube channel
FOULKSTONE
PLAZA
---
General ENT Services
Allergy
Audiology/Hearing Aids
---
MIDDLETOWN
CROSSING
---
General ENT Services
Allergy
Audiology/Hearing Aids
---
NEWARK- IRON HILL
CORPORATE CENTER
---
General ENT Services
Allergy
Audiology/Hearing Aids