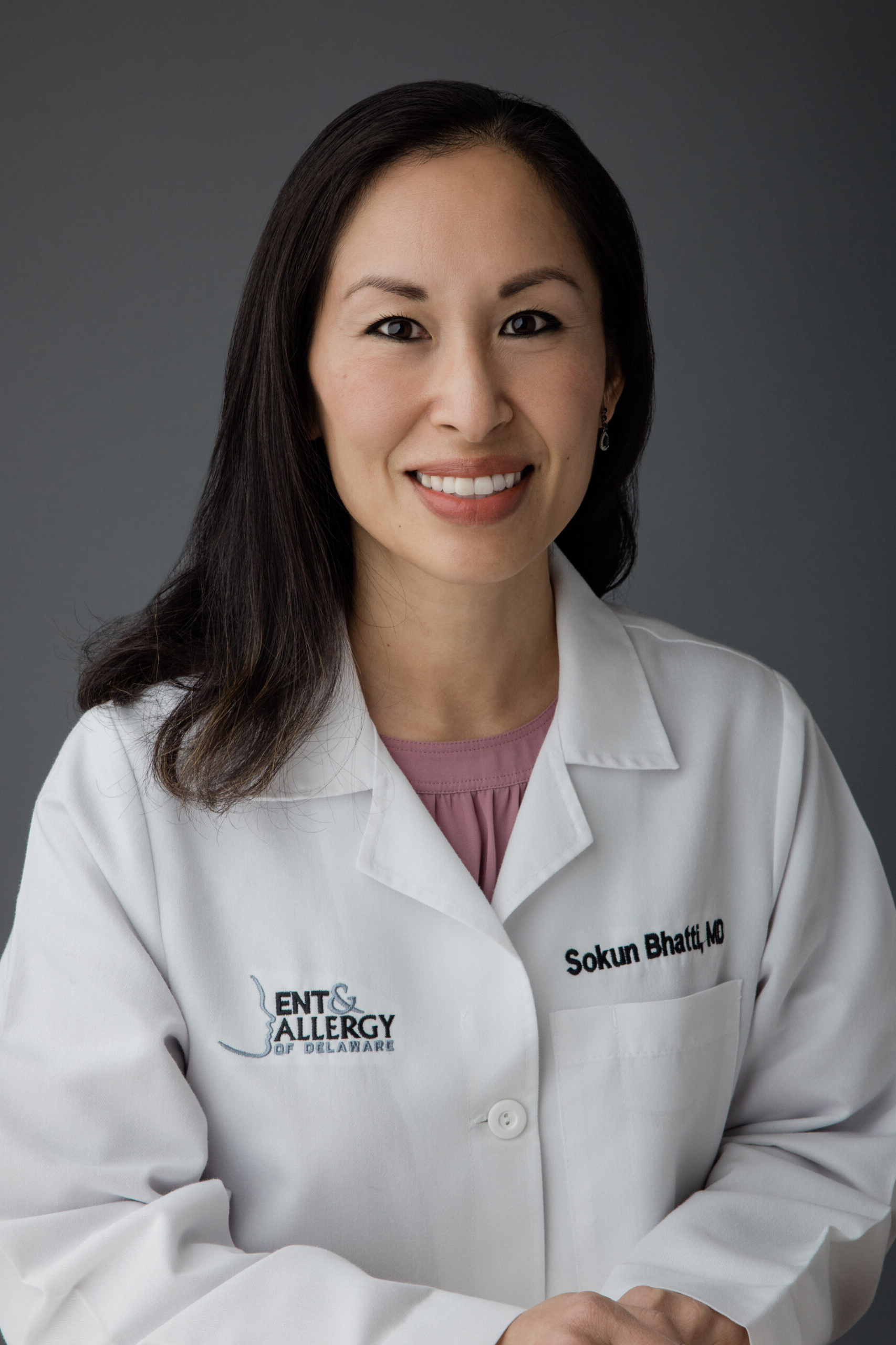 Sokun Ky Bhatti, MD is a board-certified Allergist and Immunologist. Dr. Bhatti has earned Top Doctor status in the Philadelphia region in 2022 and 2023.
Dr. Bhatti grew up in the Philadelphia area and attended Villanova University where she graduated Magna Cum Laude in Biology. She received her medical degree from Jefferson Medical College and then completed an Internal Medicine residency at University Hospitals in Cleveland, Ohio. She went on to Wake Forest University, Baptist Medical Center in North Carolina for her Allergy and Immunology Fellowship. After fellowship, she joined the Allergy and Asthma Center of North Carolina where she was a partner prior to moving to the Northeast in 2020.
In addition to a busy clinical practice where she sees adult and pediatric patients with a range of allergic and immunologic conditions, she also is a guest lecturer at the University of Delaware Speech Pathology graduate program. Dr. Bhatti is a Fellow both of the American College of Allergy and Immunology and the American Academy of Allergy Asthma and Immunology.
Locations
Newark- Iron Hill Corporate Center