Dr. Junfang Jiao, MD, PhD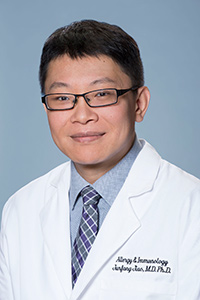 As a board certified allergist and clinical immunologist, Dr. Junfang Jiao has been trained in the treatment of both adult and pediatric allergic, immunologic and pulmonary related diseases.
Dr. Jiao completed his internal medicine residency at Kingsbrook Jewish Medical Center in New York and allergy and immunology Fellowship at Washington University School of Medicine in St. Louis/St. Louis Children's Hospital. He also earned a PhD in molecular biology from University of Delaware and had post-doctoral research training in virology and immunology at University of Pennsylvania and Children's Hospital of Philadelphia.
His areas of expertise include allergic rhinitis and conjunctivitis (hay fever), chronic sinusitis, food and drug allergies, asthma, chronic cough, hives and swelling, atopic dermatitis (eczema), contact dermatitis, stinging insect allergy, anaphylaxis, hypereosinophilia, eosinophilic esophagitis and gastroenteritis, mast cell disorders and primary immunodeficiency. He has a particularly strong interest in asthma, and authored a number of articles in peer-reviewed journals and textbook chapters.
He welcomes patients of all ages and provides service at our Newark (Chestnut Hill) and Middletown offices. His goal is to provide state-of-the-art patient care with a personal touch.
Board Certified Allergist and Immunologist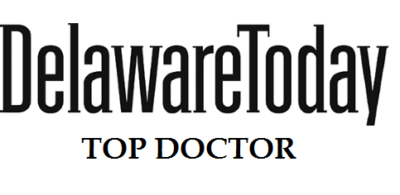 Locations
Newark- Iron Hill Corporate Center