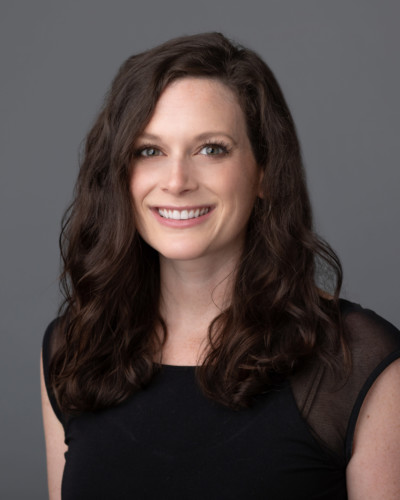 EMILY HARRIGAN
Chief Operating Officer ENT & Allergy and Regional VP Operations Parallel ENT & Allergy
Emily joined the practice in 2008 after receiving a B.A. in Communication from the University of Maryland, College Park. Emily has worn several hats during her time with the practice, including project specialist, human resources manager, billing manager, and compliance officer. In her role as Chief Administrative Officer, Emily is responsible for the oversight of all practice operations. She works closely with the management team to promote quality patient care, employee engagement, and alignment with ENTAD's core values. Emily completed the CPA exams in 2013 and earned her Master's in Business Administration from Goldey-Beacom College in 2018.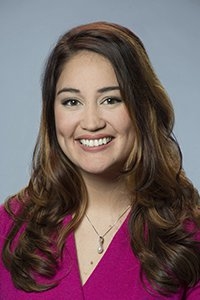 MICHELLE DITEODORO
Director of Administrative Services
Michelle joined ENT & Allergy of Delaware in 2006. She was hired as a medical secretary and quickly moved into a managerial role. She is a graduate of York College of Pennsylvania where she received her Bachelor's degree in Business Administration with a minor in Marketing and Retail. Working in the medical field for over 13 years has allowed her to transition from overseeing our patient call center and billing department to conducting our marketing endeavors. She also works closely with other administrative staff with reporting and credentialing for practice providers.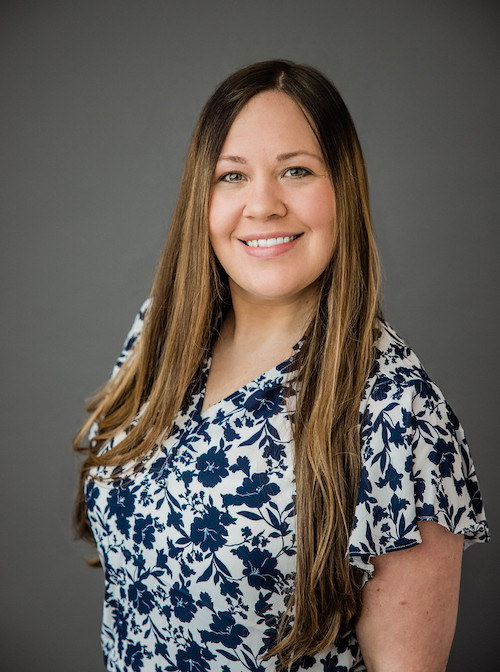 Denise Alexander
Clinical Site Manager
Denise joined the practice in February 2015 as medical receptionist and worked her way through our scheduling department, until recently being promoted to the management team in December 2021. Denise has over 14 years' experience, in working previously with pediatrics ENT in North Jersey before moving to Delaware in 2015 to be closer to her family. Denise's roles at ENT and Allergy are overseeing the front desk and scheduling departments in all our clerical sites. She strives to continue with providing excellent patient care, as when she first started with the company.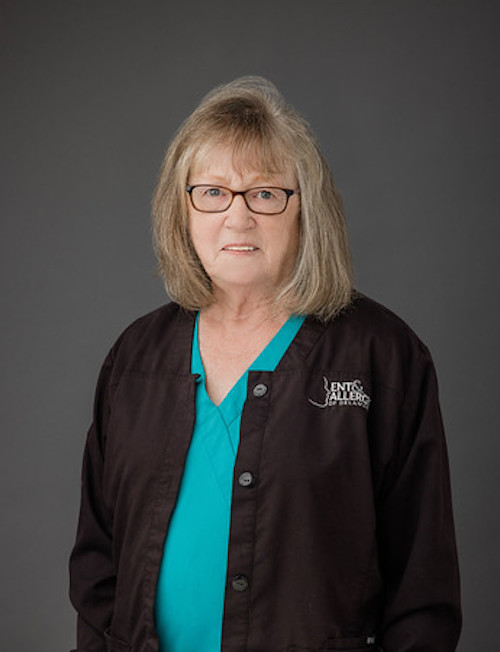 April DeBenedictis
Allergy Serum Manager
April graduated from Wesley College in 1973 and started her career in the allergy field in 1978. She continues her education each year with allergy courses. April was Dr. Geimeier's head nurse until he retired in 2019. When AACD merged with ENT and Allergy of DE, she moved to the serum lab to provide her expertise in serum recipes. She became the Allergy Serum Manager at the end of 2021. Her number one priority are the patients, and she treats every patient as if the patient was herself.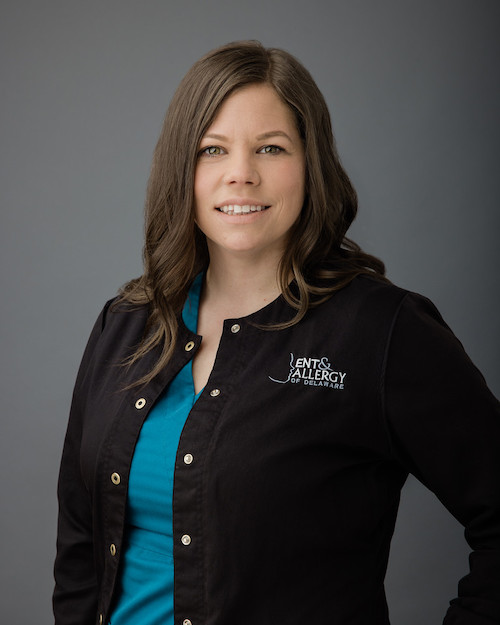 Stephanie Fioravanti
ENT Clinical Care Manager
Stephanie joined ENT & Allergy in 2011 as a medical assistant. She joined the management team in November 2021 and is now in her current position as ENT Clinical Care Manager. She oversees the medical assistant team and assists with training and development. She is driven to provide exceptional patient care. Stephanie enjoys spending her down time at the beach.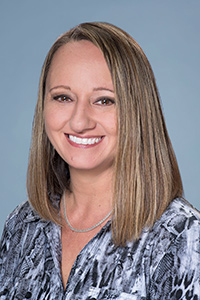 KIM MILLER
Director of Clinical Site Services
Kim was hired in November of 2014 as a front desk receptionist, and was given the opportunity to join the ENTAD management team in May of 2017. She is responsible for managing, training, and assisting the clerical staff at each of the clinical sites. Kim is passionate about providing excellent patient care, and her background in education and customer service have been invaluable to her in her position.
Kim currently resides in Perryville, Maryland with her husband, Ken.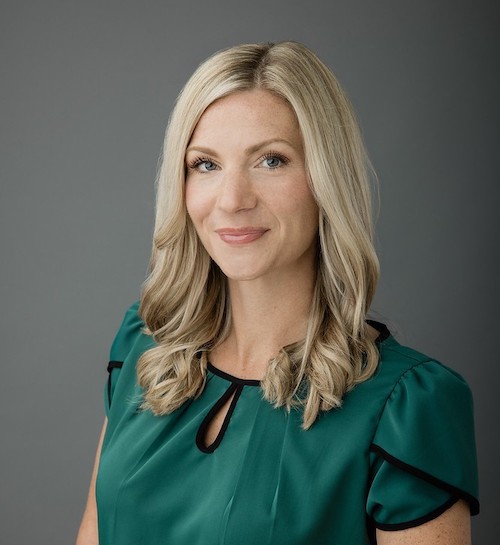 Melissa Poe
Director of Clinical Site Services/Clinical Purchasing
Melissa joined the practice in 2011 as a medical assistant and was instrumental in expanding the scope of the role to include more hands on support for our providers. In 2013, Melissa was promoted to Clinical Department Lead, where she continued to contribute to the development and implementation of best practices in the clinics. As the services offered by ENTAD expanded, Melissa worked closely with our medical supply companies to provide our practice with the highest quality of supplies, while negotiating for improved pricing. Melissa was subsequently promoted to the dual position of Clinical Care Coordinator and Purchasing Coordinator, and played a key role in several special projects, including the onboarding of new physicians and employees, office consolidations and build-outs, and our 2021 COVID-19 vaccination program. Melissa has also worked closely with the management team to ensure continued compliance with government regulations and develop and implement COVID-19 safety policies and procedures.
As Director of Clinical Site Services, Melissa is responsible for the oversight of our clinical operations. With over 20 years of experience in the healthcare field, Melissa works with her team to continue to improve processes, develop and train clinical staff, and ensure that ENTAD continues to provide the highest level of care to our patients.
Outside of the practice, Melissa enjoys spending time with her family, visits to the beach, and a good cup of coffee!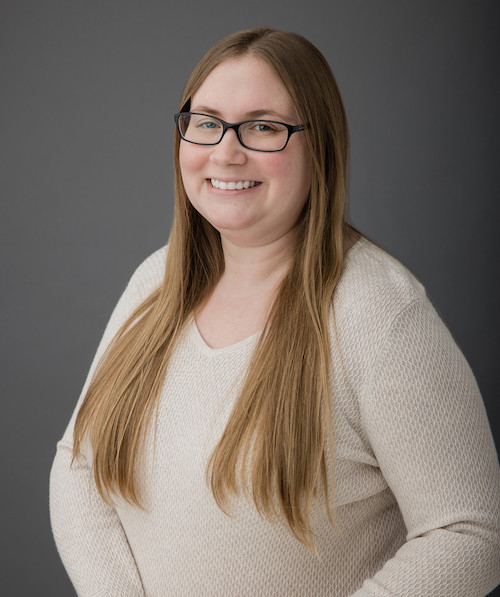 Kate Rittmayer
Allergy Clinical Care Manager
Kate joined ENT & Allergy of Delaware in 2013 after graduating with her associate's degree in Applied Science, and is an AAMA-certified Medical Assistant. She is a 2022 graduate of Widener University, with a Bachelor of Arts in Psychology. She was promoted to Clinical Care Coordinator in 2018. In that role, she standardized training and documentation for the allergy department. In 2021, she was promoted to Clinical Care Manager for the allergy department. She has made it a priority to use her clinical knowledge and training to serve her fellow staff members and patients alike.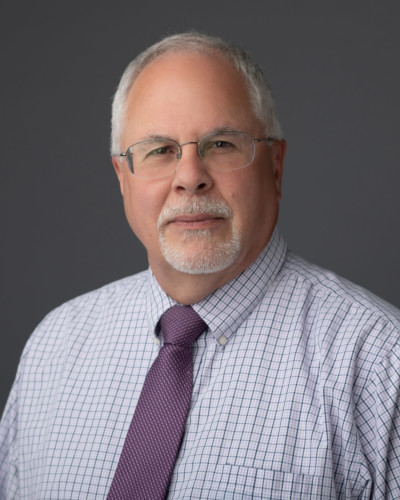 ROB GOSS
Sr. Project Manager
Rob was hired in December of 2010 to complete a two-practice merger, and lead the newly formed entity, ENT & Allergy of Delaware, to success. He was selected in part due to his knowledge, experience and success in roles in a number of businesses that included Manager of Information systems for a Fortune 100 company, Vice President for an advertising/marketing company, and CFO for a mid-size staffing firm. He reports directly to the Board, and is responsible for all practice operations. Rob is a member of the Association of Otolaryngology Administrators and the Medical Group Management Association. He currently resides in Highland Township, Pennsylvania with his wife Helen, and their 4 horses and 6 dogs.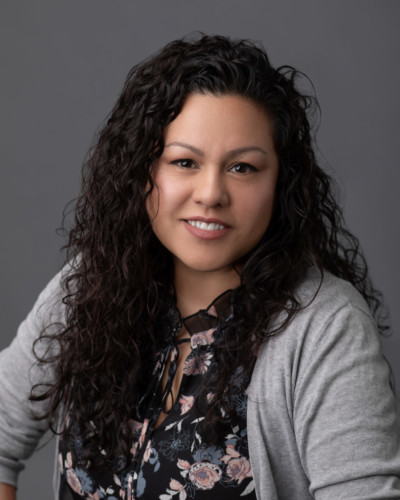 SANDY SUAREZ
Patient Care Coordinator Manager
Sandy joined ENT & Allergy of Delaware in 2014. She started as a Patient Care Coordinator and now is the manager for that department. Her medical career started in Southern California, where she was born and raised. She loves the beauty Delaware has to offer but is a California girl at heart. She strives to give the best care for our patients.