How can my vertigo be Migraine?
Jocelyn looked at Dr. Teixido skeptically.  She had been sent to him for an evaluation of vertigo attacks which had become more frequent and which now prevented her from driving.  Her mother, brother and sister have migraine headaches, but she has never had anything like theirs, only dull pressure which goes away with ibuprofen, and which never interferes with her activities. Her dull head pressure never even occurs at the time of her episodes of dizziness.  Dr. Teixido placed Jocelyn on a low-dose medication and instructed her to avoid foods that are known to aggravate migraine.  Six weeks later she was beaming, astonished her dizziness and head pressure had disappeared. She now realizes her vertigo was a migraine symptom but without the severe headache, and that her symptoms were responding to a medication commonly used for migraine headache.
Jocelyn's story is typical: She does not have severe migraine headache; she has Vestibular Migraine.  Neurotologist Michael Teixido MD with ENT & Allergy of Delaware sees patients like Joyce every day. "Vestibular Migraine is now recognized as the most common cause of dizziness." says Teixido. "It sometimes takes time for patients to accept their balance problems could be related to migraine because they know someone with severe migraine headache and they cannot relate their dizziness to severe headaches. Their confusion is understandable." he continues. "Migraine can be thought of as a headache with other symptoms, like nausea, vision changes, sound intolerance, dizziness and vertigo, but for many the cardinal symptom of severe headache is entirely absent. Fortunately, these patients can be helped with proven migraine therapies that decrease abnormal migraine activity in the brain."
"Twenty five percent of migraine headache sufferers get vertigo at some time in their lives and we now know the vertigo it is not always caused by abnormal activity in the brain.  The migraine process in and around the brain is also capable of injuring the delicate inner ear itself.  This is why vertigo problems of the inner ear like Ménière's disease and Benign Paroxysmal Positional Vertigo(BPPV) are three to four times more common in persons with migraine. The vertigo of Ménière's disease is associated with swelling in the inner ear and BPPV is a kind of vertigo caused by crystals in the inner ear that become loose and displaced. Patients with chronic forms of these inner ear disorders often improve with migraine therapy because the treatment prevents recurring injury to the inner ear."
"Once a diagnosis of Vestibular Migraine is made my patients work with Mark Landis RNP to find a workable way to manage their migraine problem. Mark is a Nurse Practitioner with a special interest in migraine therapy." "Our treatment usually involves educating our patients about migraine and migraine triggers first." says Mark. "This education helps them to work with us effectively.  I take a careful look at each patient to figure out where to concentrate our energies. One patient may need to improve their diet, another their sleep patterns, another needs stress reduction, others need the right medication or allergy treatment. Often a combination of therapies is necessary. "
"It has been gratifying to see so many patients doing better," says Mark "especially since so many had searched so long for a solution. It has also been great to treat our patient's family members, the ones with severe headaches, and to help them too!"
Dr. Teixido is a Delaware native and practices at ENT & Allergy of Delaware. He is Delaware's only Neurotologist(neurology and neurosurgery of ear disorders). He is director of the Delaware Otologic Medicine and Surgery Fellowship training program. He teaches ear medicine and surgery regularly at Thomas Jefferson University and at the University of Pennsylvania where he is Assistant Professor, and at Drexel University, as well as nationally and internationally. Dr. Teixido founded the non-profit Association of Migraine Disorders to raise awareness and provide helpful resources to patients looking for solutions, and to coordinate research efforts in the area of migraine disorders.
Mark Landis FNP practices at ENT & Allergy of Delaware. He received his Bachelor's Degree  in Nursing  in 1992 and his Master's Degree and Family Nurse Practitioner certification in 2005 from University of Delaware.  Mark regularly attends national conferences on headache.  He is a member of the American Headache Society and the American Academy of Nurse Practitioners.
For more information about migraine simply Google: ENTAD Migraine.
Dr. Teixido, MD, and Nurse Practitioner Mark Landis see patients at ENT & Allergy of Delaware, Suite 210, 1941 Limestone Road, Wilmington, Delaware. Call 302 998-0300 for an evaluation.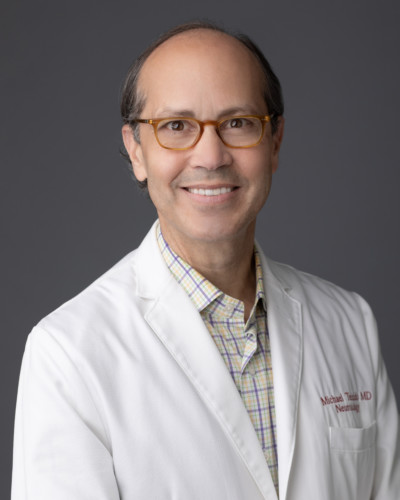 Information Provided by Dr. Michael Teixido, MD
Dr. Teixido is a board certified Otolaryngologist and Otologist/Neurotologist, with a special interest in medical and surgical conditions that affect hearing and balance. He is actively pursuing his goals of advancing the study and understanding of problems involving hearing and balance as a result of hereditary hearing conditions in his own family.  View Dr. Teixido's Full Bio
Dr Teixido has developed video teaching materials that have been used by patients, students and physicians. Browse his YouTube channel
FOULKSTONE
PLAZA
---
General ENT Services
Allergy
Audiology/Hearing Aids
---
MIDDLETOWN
CROSSING
---
General ENT Services
Allergy
Audiology/Hearing Aids
---
NEWARK- IRON HILL
CORPORATE CENTER
---
General ENT Services
Allergy
Audiology/Hearing Aids